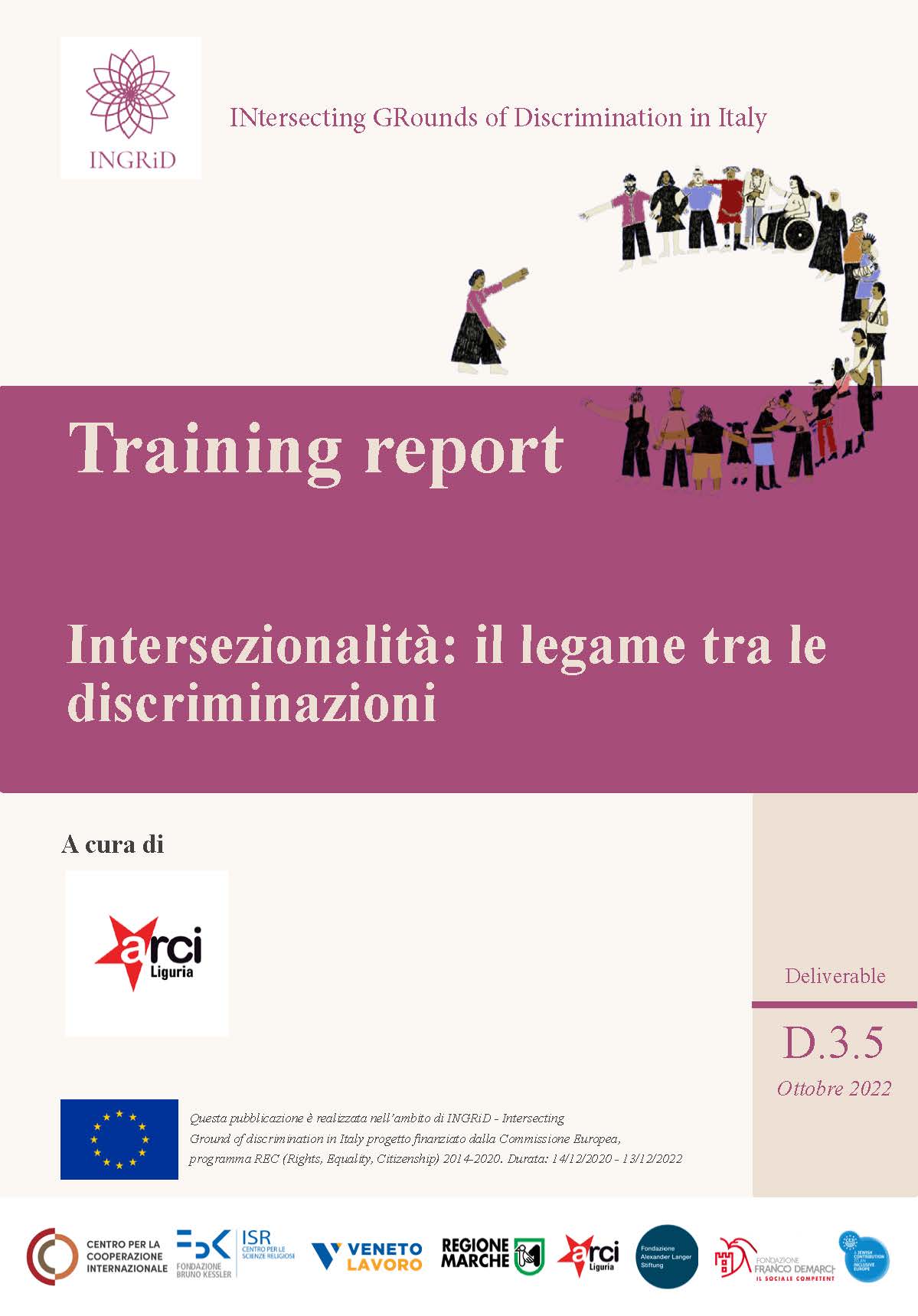 The concept of internationality has significant implications in education and training. An intersectional approach fosters awareness of the complexity of individual identities and trajectories; provides tools for analysing the context in relation to global and local systems of power; illuminates the blindspots, highlighting the specificities of each individual discriminatory situation; voices the perspectives and experience of people belonging to minority groups; and strengthens the ability to be agents of change towards greater social justice. The training course implemented by Arci Liguria within the INGRiD project (July 2022) was aimed at social workers, volunteers/civil service volunteers, cultural mediators, privileged witnesses working with Arci Liguria in the four Ligurian provinces (Genoa, Savona, Imperia, La Spezia). The training aimed to strengthen the professional and relational skills of the network of professionals who gravitate around the activities of Arci Liguria in Liguria and to promote a reflection on the intersectional approach starting from 'de facto intersectionality' in daily operations in the field of social and cultural animation of local communities, culture and practice of rights, active citizenship and anti-discrimination. A total of 16 participants took part in the 30-hour training course. The meetings facilitated the construction of a space for discussion and training in relation to the themes of intersectionality and combating discrimination with a focus on systems of oppression and discrimination such as ableism, racism, homophobia, and sexism. Participants were fundamental in unpacking concrete episodes of intersectional discrimination from their own experience. The value of witnessing, together with the collaborative climate that was created, made it possible to come into direct contact with the topics discussed. In addition, skills were strengthened in terms of laws and awareness of rights. The training experience within the INGRiD project led the Arci Liguria Anti-Discrimination Desk Network to strengthen, consolidate, and develop new skills and tools that will certainly be useful in its anti-discrimination work.
Full report in Italian.
Share This Story, Choose Your Platform!