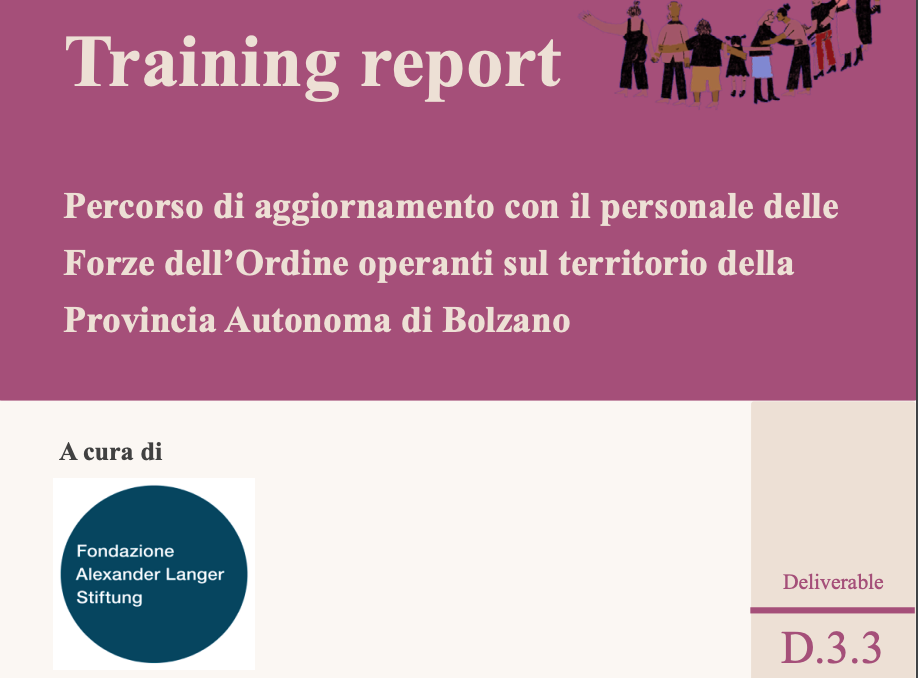 The concept of intersectionality has significant implications for education. The intersectional training approach fosters awareness of the complexity of individual identities and trajectories; provides context analysis tools in relation to global and local power systems; illuminates blind spots by highlighting the specifics of each single discriminatory situation; values the voice and experience of people from minority groups; strengthens the capacity to be agents of change towards greater social justice. The training carried out by the Alexander Langer Stiftung Foundation addressed the personnel of the State Police operating under the direction of the Bolzano Police Headquarters in various functions (Postal Police, Immigration Office, Flying Squad, Brenner Commissariat, Minors and Domestic Violence Office), the Railway Police, and the Carabinieri with related functions as well as the interested personnel of the Municipal Police. The choice stems from the monitoring activities carried out for years by the Langer Foundation together with other civil society organisations in particular along the Brenner border, which highlighted discriminatory dynamics inside the Police Headquarters and in other places in the management of contact with migrants by the Police. The training course aimed at strengthening the competences and relational skills of the operators of the Police Forces in order to strengthen the prevention and contrast of crimes of a discriminatory nature and discriminatory dynamics. The training took place between February and April 2022 for a total of 31 hours and was attended by fourteen commanders of operational units of the Carabinieri and five employees of the State Police.
Full text in Italian.
Share This Story, Choose Your Platform!